Take A Look At Some Of Our Recent Projects
| SERIES NO. | CONTRACT NUMBER | CONTRACT | CONTRACT VALUE | NATURE OF WORK | STARTING DATE | COMPLETION DATE | DURATION PERIOD | CLIENT NAME & ADDRESS |
| --- | --- | --- | --- | --- | --- | --- | --- | --- |
| C-1 | AMV-05-082 CC | CONSTRUCTION OF DWELLING HOUSE | 5,535,308.66 | BLOCK AND STEEL CONSTRUCTION | 1-Nov-04 | 31-Jan-05 | 3 MONTHS | ALPART MINING VENTURE SPUR TREE MANDEVILLE, P.O. BOX 206 |
| C-2 | N/A | DWELLING HOUSE COMPLETION | 2,242,120.00 | MODIFICATION & ADDITION OF DWELLING HOUSE | 12-Feb-04 | 13-May-04 | 3 MONTHS | MR. & MRS PROBIN PHILLIPS 359 PAW PAW DRIVE, VINEYARD BUSHY PARK |
| C-3 | AMV-04-063 CC | CONSTRUCT CHANGE ROOM | 589,561.10 | CONSTRUCTION OF SITE OFFICE | 17-Mar-04 | 4/19/2004 | 1 MONTH | ALPART MINING VENTURE SPUR TREE MANDEVILLE, P.O. BOX 206 |
| C-4 | N/A | CONSTRUCTION OF SEWAGE TREATMENT PLANT | CDN$ 78,546.10 | CONSTRUCTION OF SEWAGE TREATMENT PLANT (CIVIL WORKS) | 5-Apr-04 | 6-Apr-04 | 3 MONTHS | OPTION ENVIRONMENT 2000 INC. 451 ST. PIERRE MONTREAL QUEBEC H2Y 2M8 |
| C-5 | AMV-04-067 CC | CONSTRUCTION OF DWELLING HOUSE | 2,688,703.00 | BLOCK AND STEEL CONSTRUCTION | 5-Apr-04 | 7-Jul-04 | 3 MONTHS | ALPART MINING VENTURE SPUR TREE MANDEVILLE, P.O. BOX 206 |
| C-6 | AMV-04-066 CC | CONSTRUCT SANITARY CONVENIENCE | 448,147.00 | CONSTRUCT SANITARY CONVENIENCE | 5-Apr-04 | 4-Jun-04 | 2 MONTHS | ALPART MINING VENTURE SPUR TREE MANDEVILLE, P.O. BOX 206 |
| C-7 | AMV-04-074 CC | CONSTRUCTION OF DWELLING HOUSE | 1,650,438.00 | BLOCK AND STEEL CONSTRUCTION | 15-Jun-04 | 24-Sep-04 | 3 MONTHS | ALPART MINING VENTURE SPUR TREE MANDEVILLE, P.O. BOX 206 |
| C-8 | AMV-05-075 CC | CONSTRUCTION OF DWELLING HOUSE | 4,824,912.00 | BLOCK AND STEEL CONSTRUCTION | 17-Jun-04 | 24-Sep-04 | 3 MONTHS | ALPART MINING VENTURE SPUR TREE MANDEVILLE, P.O. BOX 206 |
| C-9 | AMV-04-649 S | PROVIDE SERVICE TO SEWAGE TREATMENT PLANT | 427,000.00 | CONSTRUCT INLET MANHOLES (POINT 'C' ) | 22-Jun-04 | 10-Jul-04 | 3 WEEKS | ALPART MINING VENTURE SPUR TREE MANDEVILLE, P.O. BOX 206 |
| C-10 | AMV-04-077 CC | CONSTRUCTION OF DWELLING HOUSE | 5,558,961.00 | BLOCK AND STEEL CONSTRUCTION | 9-Jul-04 | 9-Oct-04 | 3 MONTHS | ALPART MINING VENTURE SPUR TREE MANDEVILLE, P.O. BOX 206 |
| C-11 | AMV-04-660 S | OFFICE MODIFICATION | 313,767.00 | TILING, ROOFING ETC. | 25-Jun-04 | 29-Jun-04 | 1 MONTH | ALPART MINING VENTURE SPUR TREE MANDEVILLE, P.O. BOX 206 |
| C-12 | AMV-04-677 S | MINOR CIVIL WORK | 249,000.00 | UPGRADING ACCESS ROAD | 20-Jul-04 | 5-Aug-04 | 1 MONTH | ALPART MINING VENTURE SPUR TREE MANDEVILLE, P.O. BOX 206 |
| C-13 | PRIVATE | CONSTRUCTION OF PLAZA | 122,914,593.00 | TO PROVIDE SUPERVISION AND LABOUR TO CONSTRUCT PLAZA | AUG. 2004 | Aug-06 | 2 YEARS | JOSYLEEN INVESTMENT & REAL ESTATE CO. LTD, 59 MAIN STREET, MANDEVILLE |
| C-14 | AMV-04-740 S | REPAIRS TO ADMINISTRATION OFFICE | 244,520.00 | REPAIR AND RENOVATE BUILDING DUE TO HURRICANE IVAN | 11/29/2004 | 12/3/2004 | 1 MONTH | ALPART MINING VENTURE SPUR TREEMANDEVILLE, P.O. BOX 206 |
| C-17 | AMV-04-706 S | REPAIRS TO ROOF OF REHAB BUILDING | 568,743.03 | TO PROVIDE MATERIAL AND LABOUR FOR REPAIRS | 13-Sep-04 | 15-Oct-04 | 1 MONTH | ALPART MINING VENTURE SPUR TREE MANDEVILLE P.O. BOX 206 |
| C-18 | AMV-04-705 S | PROVIDE SERVICE | 438,000.00 | CLEAN UP WORK FOR LANDS DEPARTMENT | 13-Sep-04 | 15-Oct-04 | 1 MONTH | ALPART MINING VENTURE SPUR TREE MANDEVILLE P.O. BOX 206 |
| C-19 | AMV-04-715 S | RENOVATE LUNCH ROOM AT SPUR TREE | 639,160.00 | RERFURBISHING & RENOVATION WORK | 13-Sep-04 | 5-Nov-04 | 1 MONTH | ALPART MINING VENTURE SPUR TREE MANDEVILLE P.O. BOX 206 |
| C-20 | PRIVATE | REPAIR DWELLING , HOUSE | 1,425,178.75 | RE-ROOF, PAINTING ELECTRICAL, INSTALL BELT BEAM | 19-Oct-04 | 20-Dec-04 | 2 MONTHS | MR & MRS McDONALD 5 PICADILLY ROAD, CALEDONIA MEADOWS |
| C-21 | AMV-04-081 CC | CONSTRUCTION OF DWELLING HOUSE | 10,427,744.83 | BLOCK AND STEEL CONSTRUCTION | 1-Nov-04 | 31-Jan-05 | 3 MONTHS | ALPART MINING VENTURE SPUR TREE, MANDEVILLE P.O. BOX 206 |
| C-22 | AMV-04-083 CC | CONSTRUCTION OF DWELLING HOUSE | 4,485,338.50 | BLOCK AND STEEL CONSTRUCTION | 1-Nov-04 | 31-Jan-05 | 3 MONTHS | ALPART MINING VENTURE, SPUR TREE, MANDEVILLE, P.O. BOX 206 |
| C-23 | AMV-04-084 CC | CONSTRUCTION OF DWELLING HOUSE | 4,937,603.00 | BLOCK AND STEEL CONSTRUCTION | 1-Nov-04 | 31-Jan-05 | 3 MONTHS | ALPART MINING VENTURE SPUR TREE, MANDEVILLE, P.O. BOX 206 |
| C-24 | AMV-05-082 CC | CONSTRUCTION OF DWELLING HOUSE | 5,535,308.66 | BLOCK AND STEEL CONSTRUCTION | 1-Nov-04 | 31-Jan-05 | 2 MONTHS | ALPART MINING VENTURE SPUR TREE, MANDEVILLE, P.O. BOX 206 |
| C-25 | AMV-04-742 S | CIVIL WORK - REPAIR WORK TO SEWAGE PLANT | 944,000.00 | ERECT SECURITY FENCING BACKFILLING ETC. | 5-Jan-05 | 4-Mar-05 | 2 MONTHS | ALPART MINING VENTURE SPUR TREE, MANDEVILLE, P.O. BOX 206 |
| C-27 | AMV-05-104 CC | MINOR CIVIL WORK | 694,500.00 | ERECT BRIDGE AND INSTALL U DRAIN | 1-Feb-05 | 28-Feb-05 | 1 MONTH | ALPART MINING VENTURE, SPUR TREE, MANDEVILLE P.O. BOX 206 |
| C-28 | AMV-05-108 CC | CONSTRUCTION OF TWO RESSETTLEMENT HOUSES | 3,597,558.40 | BLOCK AND STEEL CONSTRUCTION | 9-Aug-05 | 8-Nov-05 | 3 MONTHS | ALPART MINING VENTURE SPUR TREE, MANDEVILLE, P.O. BOX 206 |
| C-30 | AMV-05-110 CC | CONSTRUCTION OF CHURCH | 6,703,836.71 | CONSTRUCT CHURCH BUILDING INCLUDING BAPTISMAL POOL, AND BENCHES | 5-Sep-05 | 5-Dec-05 | 3 MONTHS | ALPART MINING VENTURE, SPUR TREE, MANDEVILLE, P.O. BOX 206 |
| C-31 | AMV-05-109 CC | CONSTRUCTION OF DWELLING HOUSE | 4,212,400.00 | BLOCK AND STEEL, CONSTRUCTION AND EXTERNAL WORKS | 23-Aug-05 | 22-Nov-05 | 3 MONTHS | ALPART MINING VENTURE, SPUR TREE, MANDEVILLE, P.O. BOX 206 |
| C-32 | AM-05-002 CC | CONTRUCT SWITCH GEAR ROOM | 565,000.00 | TO CONSTRUCT ENCLOSURE | 8/23/2005 | 9/22/2005 | 1 MONTH | ALPART MINING, SPUR TREE, MANDEVILLE, P.O. BOX 206 |
| C-33 | AMV-05-113 CC | CONSTRUCTION OF DWELLING HOUSE | 4,542,050.00 | TO CONSTRUCT BUILDING USING BLOCK AND STEEL | 6-Oct-05 | 5-Jan-06 | 3 MONTHS | ALPART MINING SPUR TREE, MANDEVILLE, P.O. BOX 206 |
| C-34 | AMV-05-112 CC | CONSTRUCTION OF DWELLING HOUSE | 8,079,700.00 | TO CONSTRUCT BUILDING USING BLOCK AND STEEL | 6-Oct-05 | 5-Jan-06 | 3 MONTHS | ALPART MINING, SPUR TREE, MANDEVILLE, P.O. BOX 206 |
| C-35 | AMV-05-114 CC | CONSTRUCTION OF DWELLING HOUSE | 10,896,550.00 | TO CONSTRUCT BUILDING USING BLOCK AND STEEL | 11-Oct-05 | 10-Jan-06 | 3 MONTHS | ALPART MINING VENTURE SPUR TREE MANDEVILLE, P.O. BOX 206 |
| C-36 | AMV-05-115 CC | CONSTRUCTION OF DWELLING HOUSE | 5,619,324.00 | TO CONSTRUCT BUILDING USING BLOCK AND STEEL | 11-Oct-05 | 10-Jan-06 | 3 MONTHS | ALPART MINING VENTURE, SPUR TREE, MANDEVILLE, P.O. BOX 206 |
| C-37 | AMV-05-122 CC | CONSTRUCTION OF DWELLING HOUSE | 2,658,950.00 | TO CONSTRUCT BUILDING USING BLOCK AND STEEL | 31-Oct-05 | 31-Jan-06 | 3 MONTHS | ALPART MINING VENTURE, SPUR TREE, MANDEVILLE, P.O. BOX 206 |
| C-38 | AMV-05-116CC | CONSTRUCTION OF DWELLING HOUSE | 2,652,400.00 | TO CONSTRUCT BUILDING USING BLOCK AND STEEL | 27-Oct-05 | 31-Jan-06 | 3 MONTHS | ALPART MINING VENTURE, SPUR TREE, MANDEVILLE, P.O. BOX 206 |
| C-39 | AMV-05-125 CC | CONSTRUCTION OF DWELLING HOUSE | 4,201,500.00 | TO CONSTRUCT BUILDING USING BLOCK AND STEEL | 11-Nov-05 | 10-Feb-05 | 3 MONTHS | ALPART MINING VENTURE, SPUR TREE, MANDEVILLE, P.O. BOX 206 |
| C-40 | AM-05-081 S | DEMOLITION OF OLD CLINIC BUILDING | 190,000.00 | DEMOLITION | 25-Nov-05 | 9-Dec-05 | | ALPART MINING VENTURE, SPUR TREE, MANDEVILLE, P.O. BOX 206 |
| C-41 | AMV-06-128CC | CONSTRUCTION OF DWELLING HOUSE | $3,089,395.00 | TO CONSTRUCT BUILDING USING BLOCK AND STEEL | 9-Jan-06 | 9-Mar-06 | 3 MONTHS | ALPART MINING VENTURE, SPUR TREE, MANDEVILLE, P.O. BOX 206 |
| C-43 | AMV-06-130CC | CONSTRUCTION OF DWELLING HOUSE | $2,435,287.00 | TO CONSTRUCT BUILDING USING BLOCK AND STEEL | 23-Jan-06 | 23-Apr-06 | 3 MONTHS | ALPART MINING VENTURE SPUR TREE, MANDEVILLE, P.O. BOX 206 |
| C-44 | AP-06-4094 S | MACHINE SHOP PAINTING | $192,000.00 | TO APPLY PAINTING TO SURFACE OF WALLS | 20-Feb-06 | 3-Mar-06 | 11 DYS | ALUMINA PARTNERS OF JAMAICA., SPUR TREE P.O., MANCHESTER |
| C-45 | AP-06-4056 CC | FEMALE WASHROOM UPGRADE | $5,179,356.00 | RENOVATE & REFURBISH FEMALE BATHROOM | 1-May-06 | 27-Feb-07 | 9 MONTHS | ALUMINA PARTNERS OF JAMAICA. SPUR TREE P.O., MANCHESTER |
| C-46 | AP-06-4055CC | MINES ADMIN., TRACTOR SHOP AND SECURITY BUILDINGS | $13,468,693.00 | RENOVATE & REFURBISH | 1-May-06 | 31-Jul-06 | 3 MONTHS | ALUMINA PARTNERS OF JAMAICA. SPUR TREE P.O., MANCHESTER |
| C-47 | AP-06-4062 CC | REPAIRS TO CALCINATION TEAM BUILDING | $622,576.00 | REPAIRS TO BUILDING | 15-May-06 | 10/31/2006 | 5 MONTHS | ALUMINA PARTNERS OF JAMAICA, SPUR TREE P.O., MANCHESTER |
| C-48 | AP-06-4243 S | REFURBISH OFFICES AT SPUR TREE | $538,218.00 | RENOVATE & REFURBISH | 20-May-06 | 20-Jul-06 | 20-Jul-06 | ALUMINA PARTNERS OF JAMAICA.SPUR TREE P.O., MANCHESTER |
| C-49 | AP-06-4080 CC | CONSTRUCT OF TWO RESETTLEMENT HOUSES | $9,602,614.70 | TO CONSTRUCT BUILDING USING BLOCK AND STEEL | 6-Jun-06 | 11-Sep-06 | 3 MONTHS | ALUMINA PARTNERS OF JAMAICA., SPUR TREE P.O., MANCHESTER |
| | AP-06-4134 CC | FEMALE BATHROOM UPGRADE | $382,864.00 | RENOVATE BATHROOM | 25-Sep-06 | 25-Oct-06 | 1 MONTH | ALUMINA PARTNERS OF JAMAICA SPUR TREE P.O, MANCHESTER |
| C-50 | | | | | | | | |
| C-51 | AP-06-1118 CC | CONSTRUCTION OF THREE DWELLING HOUSE | $18,193,282.85 | TO CONSTRUCT BUILDING USING BLOCK AND STEEL | 12/18/2006 | 3/31/2007 | 3 MONTHS | ALUMINA PARTNERS OF JAMAICA SPUR TREE P.O, MANCHESTER |
| C-52 | P.O # 739014 | TILING PURCHASING DEPARTMENT | $460,200.00 | TILE DEPARTMENT OFFICE USING CERAMIC FLOOR TILES | | | | ALUMINA PARTNERS OF JAMAICA SPUR TREE P.O, MANCHESTER |
| C-53 | AP-07-1510 | CLARIFICATION TEAM BUILDING | $28,790,712.72 | TO CONSTRUCT BUILDING USING BLOCK AND STEEL | 10/27/2007 | 7/31/2008 | 9 MONTHS | ALUMINA PARTNERS OF JAMAICA SPUR TREE P.O, MANCHESTER |
| C-54 | AP-07-1513 | PRV ASSEMBLY CONVERSION TO CLEAN ROOM | $643,860.00 | INSTALLATION OF PARTITIONS | 24-Oct-07 | 14-Nov-07 | 21 DAYS | ALUMINA PARTNERS OF JAMAICA SPUR TREE P.O, MANCHESTER |
| C-55 | AP-07-1589 | EMPLOYEE FACILITY UPGRADE PHASE | $10,264,017.00 | RENOVATE AND REFURBISH BATHROOM FACILITIES | 15/11/07 | 30/9/08 | 10 MONTHS | OF JAMAICA SPUR TREE P.O, MANCHESTER |
| C-56 | AP-07-1572 | PAINTING TO MOBILE SHOP | $1,088,002.00 | TO APPLY PAINT TO SURFACE OF WALLS | 6/11/2007 | 30/11/07 | 1 MONTH | ALUMINA PARTNERS OF JAMAICA SPUR TREE P.O, MANCHESTER |
| C-57 | AP-07-1628 | TILING TO MOBILE SHOP | $100,000.00 | TILE USING CERAMIC FLOOR TILES | 1/12/2007 | 10/12/2007 | 1 WEEK | ALUMINA PARTNERS OF JAMAICA SPUR TREE P.O, MANCHESTER |
| C-58 | AP-07-1638 | CONTRACTOR CHANGE HOUSE | $8,727,095.00 | REFURBISHING | 4/12/2007 | 29/2/08 | 2 MONTHS | ALUMINA PARTNERS OF JAMAICA SPUR TREE P.O, MANCHESTER |
| C-59 | AP-08-1793 | TILING ADMIN AND IR BUILDING | $19,427,646.00 | REFURBISHING WORK (WORK DONE NIGHTLY) | 25/1/08 | Jun-08 | 6 MONTHS | ALUMINA PARTNERS OF JAMAICA SPUR TREE P.O, MANCHESTER |
| C-60 | AP-08-1800 | CONSTRUCTION OF THREE DWELLING HOUSE | $14,822,391.12 | TO CONSTRUCT HOUSES USING BLOCK AND STEEL | 1/2/2008 | 30/5/08 | 3 MONTHS | ALUMINA PARTNERS OF JAMAICA SPUR TREE P.O, MANCHESTER |
| C-61 | AP-08-1732 | SPUR TREE ROOM REPAIR | $2,433,146.00 | CONSRUCTION OF SERVER ROOM | 28/1/08 | 31/3/08 | 2 MONTHS | ALUMINA PARTNERS OF JAMAICA SPUR TREE P.O, MANCHESTER |
| C-62 | AP-08-1992 | MODIFICATION OF ENGINEERING OFFICE | $3,393,400.00 | TO MODIFY AND REFURBISH OFFICES | 26/4/08 | 30/5/08 | 1 MONTH | ALUMINA PARTNERS OF JAMAICA SPUR TREE P.O, MANCHESTER |
| C-63 | AP-08-2036 | MODIFICATION OF OFFICE EXECUTIVE WING | $949,490.00 | TO MODIFY AND REFURBISH, OFFICES | 26/5/08 | 9/6/2008 | 2 WEEKS | ALUMINA PARTNERS, OF JAMAICA SPUR TREE P.O, MANCHESTER |
| C-53 | AP-08-1794 | FACILITY UPGRADE | $2,266,181.44 | RENOVATE AND REFURBISH,, BATHROOM FACILITIES | 30/1/08 | 13/2/08 | 2 WEEKS | OF JAMAICA SPUR TREE P.O, MANCHESTER |
| C-64 | AP-09-789930 | PORT DRAINAGE | $2,010,000.00 | CONSTRUCTION OF SEPTIC, TANK AND DRAINAGE FOR, PORT KAISER CHANGEHOUSE | 16-Feb-09 | 31-Mar-09 | 1 MONTH | ALUMINA PARTNERS OF JAMAICA, SPUR TREE P.O, MANCHESTER |
| C-65 | AP-09-791268 | CONSTRUCTION OF DWELLING HOUSE | $7,983,558.72 | TO CONSTRUCT BUILDING USING BLOCK AND STEEL | 6-May-09 | 6-Sep-09 | 4 MONTHS | ALUMINA PARTNERS OF JAMAICA SPUR TREE P.O, MANCHESTER |
| C-66 | AP-09-791276 | CONSTRUCTION OF DWELLING HOUSE | $5,187,556.48 | TO CONSTRUCT BUILDING USING BLOCK AND STEEL | 6-May-09 | 6-Sep-09 | 4 MONTHS | ALUMINA PARTNERS OF JAMAICA, SPUR TREE P.O, MANCHESTER |
| C-67 | AP-09-791278 | CONSTRUCTION OF DWELLING HOUSE | $4,763,434.50 | TO CONSTRUCT BUILDING USING BLOCK AND STEEL | 6-May-09 | 6-Sep-09 | 4 MONTHS | ALUMINA PARTNERS OF JAMAICA, SPUR TREE P.O, MANCHESTER |
| C-68 | AP-09-791280 | CONSTRUCTION OF DWELLING HOUSE | $5,511,907.92 | TO CONSTRUCT BUILDING USING BLOCK AND STEEL | 6-May-09 | 6-Sep-09 | 4 MONTHS | ALUMINA PARTNERS OF JAMAICA, SPUR TREE P.O, MANCHESTER |
| C-69 | AP-09-791282 | CONSTRUCTION OF DWELLING HOUSE | $3,284,469.10 | TO CONSTRUCT BUILDING USING BLOCK AND STEEL | 6-May-09 | 6-Sep-09 | 4 MONTHS | ALUMINA PARTNERS OF JAMAICA, SPUR TREE P.O |
| C- 70 | ALCAN | CLOSER OF OLD OXOLATE TOM IN KIRKVINE | $2,899,787.50 | OPENING, REGRADING, INFLILLING AND RESEALING OLD TOMB | 19-May-10 | 28-May-10 | 1 WEEK | RIO TINTO ALCAN C/O MR. ALBERT STEVENS, 12 WINT ROAD, MANDEVILLE, MANCHESTER |
| C-71 | AP-10-793498 | RE-TILING ADMIN BUILDING | $469,326.00 | REMOVE AND REPLACE TILES IN ADMINISTRATION BUIDING | 9-Aug-10 | 9/31/2010 | 1 MONTH | ALUMINIUM PARTNERS OF JAMAICA, MANCHESTER |
| C-72 | AP-10-794006 | CONSTRUCTION OF DWELLING HOUSE | $6,053,750.00 | TO CONSTRUCT BUILDING USING BLOCK AND STEEL | 3-Nov-10 | 8-Feb-11 | 3 MONTHS | ALUMINIUM PARTNERS OF JAMAICA, MANCHESTER |
| C-73 | AP-11-794522 | CONSTRUCTION OF DWELLING HOUSE | $3,800,640.00 | TO CONSTRUCT BUILDING USING BLOCK AND STEEL | 8-Feb-11 | 6/10/2011 | 4 MONTHS | ALUMINIUM PARTNERS OF JAMAICA, MANCHESTER |
| C-74 | AP-11-795346 | CONSTRUCTION OF DWELLING HOUSE | $10,640,080.00 | TO CONSTRUCT BUILDING USING BLOCK AND STEEL | 7/28/2011 | 11/30/2011 | 4 MONTHS | ALUMINIUM PARTNERS OF JAMAICA, MANCHESTER |
| C- 75 | CBJA001 | FACILITY FOR OPPERATING THEATHER AT THE EYE CLINIC AT MANDEVILLE HOSPITAL | 8527269.6 | DEMOLITION AND INSTALLATION OF WALLS, TILES, CEILINGS, WORKS REPAIRS TO LAVATORIES, SEWAGE DISPOSAL INSTALLATION AND PAINTING | 3/19/2012 | 14-05-12 | 8 WEEKS | SIGHTSAVERS JAMAICA SOCIETY FOR THE BLIND, 1111/2 OLD HOPE RD. KINGSTON 6 |
| C-76 | PRIVATE | COMPLETION OF DWELLING HOUSE | 12226208.55 | COMPLETION OF DWELLING HOUSE | 10/4/2012 | 31-10-12 | 6 MONTHS | MR&MRS. DERVON PARCHMENT, MANDEVILLE, MANCHESTER |
| C-77 | PRIVATE | RENOVATIONS AND ALTERATIONS OF BAPTIST MANCE | 9461292.96 | DEMOLITION AND INSTALLATION OF PARTITIONS, CEILING,LAMINATE FLOORING AND PAINTING ECT. | 2/4/2013 | 26-04-13 | 3 WEEKS | UTECH 237 OLD HOPE ROAD, KINGSTON 6 |
| C-78 | GOV | REFURBISHING WORKS AT MANDEVILLE INLAND REVENUE CENTRE | 2720876.63 | INSTALLATION OF BATHROOM ACCESSORIES, PAINTING REPAIRS TO ROOF & CEILING CARD READER INSTALLATION ECT. | 5/4/2013 | 30-06-13 | 3 MONTHS | TAX ADMINISTRATION OF JAMAICA 36 TRAFALGAR ROAD, KINGSTON |
| C-79 | GOV | REFURBISHING WORKS AT OLD HARBOUR TAX OFFICE | 2720876.63 | INSTALLATION OF BATHROOM ACCESSORIES, PAINTING REPAIRS TO ROOF & CEILING WINDOW BLINDS INSTALLATION | 9/4/2013 | 30-06-13 | 3 MONTHS | TAX ADMINISTRATION OF JAMAICA 36 TRAFALGAR ROAD, KINGSTON |
| C-80 | | SCREEDING TO FLOOR | 549440 | SCREEDING TO FLOORS USING A STEEL FLOAT FINISH | 23-07-13 | 16-08-13 | 3 WEEKS | HARRY WATCH ALL AGE SCHOOL, HARRY WATCHH P.O., MANCHESTER |
| C-81 | GOV | RENAL UNIT EXPANSION ON THE DIALSIS BUILDING | 11027460 | CONSTRUCTION OF NEW DIALYSIS BULIDINGS DEMOLITION AND INSTALLATIONS OF WALLAS, TILES, CEILINGS, WORK REPAIR TO LAVATOTRIES SEWAGE DISPOSAL INSTALLTATION AND PAINTING | 21-08-13 | 30-11-13 | 3 MONTHS | SOUTHERN REGIONAL HEALTH AUTHORITY, 3 BRUMALIA ROAD, MANDEVILLE, MANCHESTER |
| C-82 | GOV | SANITARY FACILITIESREPAIRS AND CONSTRUCTION OF PLAY AREA AT BULL SAVANNAA BASIC SCHOOL | 1105266 | REPAIRS ON SANITARY FACILITIES CONSISTING OF TILING, INSTALLATION OF NEW TOILETS AND BAISIN, REINSTALLATION OF LIVING AND CONSTRUCT PLAY AREA | 28-08-13 | 25-09-13 | 1 MONTH | MINISTRY OF EDUCATION, 2 HEROS CIRCLE, P.O. BOX 498 KINGSTON 4 |
| C-83 | GOV | CONSTRUCTION OF CONCRETE COVER TO WATER TANK AND FABRICATE AND INSTALL ACCESS LADDER AT LIONEL TOWN HOSPITAL | 863041.13 | USING STEEL AND CONCRETE MIX TO FABRICATE TANK COVER, AND INSTALL ACCESS LADDER | 2/9/2013 | 13-11-13 | 8 WEEKS | SOUTHERN REGIONAL HEALTH AUTHORITY, 3 BRUMALIA ROAD, MANDEVILLE, MANCHESTER |
| C-84 | GOV | CEILING INSTALLATION AND ELECTRICAL WOKS | 755032.14 | TO REMOVE GYPSUM CEILING AND CEILING FRAMES, SUPPLY AND INSTALL FIBRE REINFORCED PLASTIC CEILING TILES | 5/9/2013 | 5/11/2013 | 2 MONTHS | SOUTHERN REGIONAL HEALTH AUTHORITY, 3 BRUMALIA ROAD, MANDEVILLE, MANCHESTER |
| C-85 | GOV | Remodeling and Restoration of the Historic Falmouth Post Office | 34631592.37 | Remodeling and Restoration of the Historic Falmouth Post Office | 13-Oct | | | NATIONAL WORKS AGENCY, 140 MAXFIELD AVENUE, KINGSTON 10 |
| C-86 | | | | | | | | |
| C-87 | | | | | | | | |
| C-88 | | | | | | | | |
| C-89 | | | | | | | | |
| C-90 | | | | | | | | |
| C-91 | | | | | | | | |
| C-92 | PRIVATE | COMPLETION OF DRIVE WAY | 1898160 | COMPLETION OF DRIVE WAY | 15-Dec | 16-Jan | 1Mth | MRS.BENT, 18 CYPCLAIRE SUB-DIVISION, MANCHESTER |
| C-93 | PRIVATE | CONSTRUCTION OF DWELLING HOUSE | 12500000 | CONSTRUCTION OF DWELLING HOUSE | | | | MS. BLOSSOM BROWN, LOT WALES, MANCHESTER |
| C-94 | PRIVATE | CONSTRUCTION OF DWELLING HOUSE | 28200000 | CONSTRUCTION OF DWELLING HOUSE | 14-Feb | 18-Oct | 6Mths | MR. JOSEPH & MRS. MONICA SHETTLEWOOD, GREEN ACRES, ST. CATHERINE |
| C-95 | | | | | | | | |
| C-96 | AP-14-800314 | TILING ADMIN BUILDING | 204572.4 | TILING AND REHABILITATION OF ADMINISTRATION AND IR BUILDINGS | 14-May | 14-Jun | 3 Wks | ALIMINA PARTNERSOF JAMAICA, SPUR TREE, MANCHESTER |
| C-97 | PRIVATE | CONSTRUCTION OF DWELLING HOUSE | 29512000 | TO CONSTRUCTING BUILDING USING BLOCK AND STEEL | 14-Aug | | | MR. PATRICK AND MRS. VELMA GAYLE, LOT 8 PART OF BATTERSEA, MANDEVILLE, MANCHESTER |
| C-98 | GOV | SUPPLY AND INSTALLATION OF SECURITY GRILLES TO THE MATERNITY CENTRE AND DIAGNOSTIC SERVICES BUILDING AT THE SANTA CRUZ HEALTH CENTRE, CENTRE OF EXCELLENCE- PHASE II, SANTA CRUZ, ST ELIZABETH | 879,000.00 | SUPPLY AND INSTALLATION OF SECURITY GRILLES TO THE MATERNITY CENTRE AND DIAGNOSTIC SERVICES BUILDING AT THE SANTA CRUZ HEALTH CENTRE, CENTRE OF EXCELLENCE- PHASE II, SANTA CRUZ, ST ELIZABETH | 14-Jul | 14-Aug | | MINISTRY OF HEALTH (SOUTHERN REGIONAL HEALTH AUTHORITY) 3 BRUMALIA ROAD, MANDEVILLE, MANCHESTER |
| C-99 | GOV | UPGRADING OF LAUNDRY SERVICES AT THE BLACK RIVER HOSPITAL | 1970200 | UPGRADING OF LAUNDRY SERVICES AT THE BLACK RIVER HOSPITAL | 14-Sep | 14-Nov | 2Mths | MINISTRY OF HEALTH (SOUTHERN REGIONAL HEALTH AUTHORITY) 3 BRUMALIA ROAD, MANDEVILLE, MANCHESTER |
| C-100 | PRIVTAE | CONSTRUCTION OF DWELLING HOUSE | 17387172 | TO CONSTRUCTION OF DWELLING HOUSE USING BLOCK AND STEEL AT LOT 86 ALL ISLAND VIEW COOPERS HILL, ST ANDREW | 15-Jan | | | MR. AND MRS. SHANE MYERS, 7 CALCRAFT AVENUE, KINGSTON 8 |
| C-101 | GOV | DIESEL ELECTRIC STANDBY POWER SYSTEM AT THE SANTA CRUZ HEALTH CENTRE, CENTRE OF EXCELLENCE- PHASE II, SANTA CRUZ, ST. ELIZABETH | 6,055,481.01 | DIESEL ELECTRIC STANDBY POWER SYSTEM AT THE SANTA CRUZ HEALTH CENTRE, CENTRE OF EXCELLENCE- PHASE II, SANTA CRUZ, ST. ELIZABETH | 14-Dec | | | MINISTRY OF HEALTH (SOUTHERN REGIONAL HEALTH AUTHORITY) 3 BRUMALIA ROAD, MANDEVILLE, MANCHESTER |
| C-102 | RIO TINTO ALCAN | BARB WIRE FENCING TO KIRKVINE MUD PONDS | 4261500.1 | SUPPLY AND INSTALLATION OF BARB WIRE TO KIRKVINE MUD PONDS | 14-Dec | | | RIO TINTI ALCAN INC., MOUNT ROSSER TREATMENT PLANT, MOUNT ROSSER, ST CATHERINE |
| C-103 | PRIVATE | CONSTRUCTION OF DWELLING HOUSE | 17565905 | MAIN FLOOR OF DWELLING HOUSE SUSING LOCKS AT LOT 253 MORLAND ESTATE, MANDEVILLE, MANCHESTER | 15-Feb | 15-Aug | 6Mths | MR DEREK AND KERRY-ANN SMITH 2934 BAYSWATER AVENUE FAR ROCKAWAY N.Y. 11691 |
| C-104 | PRIVATE | CONSTRUCTION OF CONCRETE SLAB | 2626980 | CONSTRUCTION OF CONCRETE SLAB AT GEORGES VALLEY, MANCHESTER | 15-Jan | 15-Apr | 2Mths | MR. & MRS. LEON RICHARDS, GEORGES VALLEY, MANCHESTER |
| C-105 | NWC | GRANTS LEVRL GENERATOR INSTALLATION | 5598588.68 | STAND-BY GENERATOR FOR PRIME DUTY APPLICATION AT GRANT LEVEL TREATMENT PLANT, PORTLAND | 15-Feb | | | MR. DENNIS SHAW, NATIONAL WATER COMMISSSION, MAINTEINANCE DEPARTMENT, KINGSTON |
| C-106 | PRIVATE | CONSTRUCTION OF DWELLING HOUSE | 2711790 | CONSTRUCTION OF DWELLING HOUSE | | | | MS. ELAINE SIMPSON, PORUS, MANCHESTER |
| C-107 | PRIVATE | CONSTRUCTION OF NEW CLASSROOM FOR CAMPUS 2 UPPER FLOOR | 22679691 | CONSTRUCTION OF NEW CLASSROOM FOR CAMPUS 2 UPPER FLOOR | 15-Apr | | | EL INSTITUTO DE MANDEVILLA PREPARATORY SCHOOL, MANCHESTER |
| C-108 | GOV | EXPANSION AND RENOVATION TO THE MORNT BAY HEALTH CENTRE | m | | | | | |
| C-109 | GOV | RENOVATION OF MILK RIVER HOTEL & SPA- WEST WING | 50012735.3 | RENOVATION OF MILK RIVER HOTEL & SPA- WEST WING | 15-Feb | 15-May | 3Mths | TOURISM PRODUCT DEVELOPMENT COMPANY LTD., 64-70 KNUTSFORD BOULEVARD, KINGSTON 5 |
| C-110 | GOV | CONSTRUCTION OF LONGVILLE POLICE STATION | 72226412.33 | TO CONSTRUCT BUILDING USING BLOCK AND STEEL | 15-Oct | 16-Apr | 6 Mths | NATIONAL HOUSING TRUST, 4 PARK BOULEVARD, KINGSTON 5 |
| C-111 | GOV | CONSTRUCTION OF CONCRETE PLINTH AND PERIMETER FENCING AT LONG HILL WELL SITE | 1879119 | THE CONSTRUCTION OF CONCRETE PINTH AND PERIMETER FENCING AT LON HILL WELL SITE | 15-Oct | 16-Jan | 3Mths | NATIONAL WATER COMMISION, 18 OXFORD ROAD, KINGSTON 5 |
| C-112 | GOV | REFURBISHING OF STAFF QUARTERS RESIDENCE AT THE PERCY JUNIOR HOSPITAL | 7248320.2 | REFURISHING OF STAFF QUARTERS RESIDENE AT THE PERCY JUNIOR HOSPITAL | 16-Jan | | | SOUTHERN REGIONAL HEALTH AUTHORITY, 3 BRUMALIA ROAD, MANDEVILLE, MANCHESTER |
| C-113 | GOV | REHABILITATION/ REFURBISHING WORKS AT GOURIE FOREST RECREATIONAL FACILITY | 2517004.2 | REHABILITATION/ REFURBISHING WORKS AT GOURIE FOREST RECREATIONAL FACILITY | 16-Jan | 16-Mar | 3Mths | FORESTRY DEPARTMENT 173, CONSTANT SPRING ROAD, KINGSTON 8 |
| C-114 | GOV | RENOVATION OFF BLOCK D & F AT THE ISAAC BARRANT HEALTH CENTRE | 35215920 | RENOVATION OFF BLOCK D & F AT THE ISAAC BARRANT HEALTH CENTRE | 16-Mar | 16-Sep | 6Mths | SOUTH EAST REGIONAL HEALTH AUTHORITY, REGIONAL OFFICE, THE TOWERS 2ND FLOOR, DOMINIOS DRIV, KINGSTON 5 |
| C-115 | GOV | PROPOSED UPGRADING & EXTENSION WORKS TO SHRILANN DACOSTA BASIC SCHOOL, CRAIGHEAD, MANCHESTER | 21374184 | PROPOSED UPGRADING & EXTENSION WORKS TO SHRILANN DACOSTA BASIC SCHOOL, CRAIGHEAD, MANCHESTER | 16-May | 16-Sep | 4Mths | CHASE FUND LTD, 52-60 GRONADA CRESCENT, KINGSTON 5 |
| C-116 | PRIVATE | CONSTRUCTION OF SINGLE STORY HOUSE AT BOUGE DISTRICT, ST. ELIZABETH | 2495555000 | CONSTRUCTION OF SINGLE STORY HOUSE AT BOUGE DISTRICT, ST. ELIZABETH | 16-Jul | 17-Jan | 6Mths | PC.G INTERNATIONAL INC. C/O JOSEPH PATTERSON |
| C-117 | GOV | PROPOSED EXPANSION OF THE BOUND BROOK INFANT SCHOOL AT THE BOUNDBROOKK CRESCET, PORT ANTONIO | 22974960 | PROPOSED EXPANSION OF THE BOUND BROOK INFANT SCHOOL AT THE BOUNDBROOKK CRESCET, PORT ANTONIO | 16-Nov | 17-Apr | 6Mths | CHASE FUND LTD.52-60 GRENADA CRESCENT, KINGSTON 5 |
| C-119 | | PIBLIC RESTROOM DEVELOPMENT | 28093670 | PUBLIC RESTROOM DEVELOPMENT | 16-Sep | 17-Jan | 5Mths | PETROLEUM COOPERATON OF JAMAICA, 36 TRAFALAR ROAD, KINGSTON 10 |
| C-120 | | CONSTRUCTION OF FOUR CLASSROM BLOCK WITH STAIRCASE AT THE CERDRIC TITUS HIGH SCHOOLCKARKS TOWN, TRELAWNY | 36530307.6 | CONSTRUCTION OF FOUR CLASSROM BLOCK WITH STAIRCASE AT THE CERDRIC TITUS HIGH SCHOOLCKARKS TOWN, TRELAWNY | | | 4Mths | NATIONAL EDUCATION TRUST, CAENWOOD CENTRE, 37 ARNOLD ROAD, KINGSTON |
| C-121 | PRIVATE | REFURBISHING OF THE GOURIE FORREST RECREATIONAL FACILITY PHASE 2 | 6199369 | REFURBISHING OF THE GOURIE FORREST RECREATIONAL FACILITY PHASE 2 | 16-Nov | 16-Dec | 6Wks | FORESTRY DEPARTMENT 173 CONSTANT SPRING ROAD, KINGSTON 8 |
| C-122 | GOV | PORT ANTONIO PRIMARY AND JUNIOR HIGH SCHOOL REHABILITATION, PORTLAND | 31988324 | PORT ANTONIO PRIMARY AND JUNIOR HIGH SCHOOL REHABILITATION, PORTLAND | 16-Dec | 17-Apr | 4Mths | JAMAICA SOCIAL INVESTMENT FUND-11 OXFORD ROAD, KINGSTON 5 |
| C-123 | GOV | TRIAGE ROOM AND PATIENT OFFICE | 3385170 | TRIAGE ROOM AND PATIENT OFFICE | 16-Dec | 17-Jan | 6Wks | SOUTHERN REGIONAL HEALTH AUTHORITY, 3 BRUMALIA ROAD, MANDEVILLE, MANCHESTER |
| C-124 | GOV | RENOVATION OF THE MILK RIVER HOTEL AND SPA-WEST WING-FOLLOW ON | 14607890 | RENOVATION OF THE MILK RIVER HOTEL AND SPA-WEST WING-FOLLOW ON | 16-Dec | 17-Apr | 4Mths | TOURISM PRODUCT DEVELOPMENT CO. LTD. KNUTSFORD BOULEVARD, KINGSTON 5 |
| C-125 | GOV | NCB SELF SERVICE AREA MEGA MART | | NCB SELF SERVICE AREA MEGA MART | | | | NATIONAL COMMERCIAL BANK |
| C-126 | GOV | PROPOSED RENOVATION AND CONSTRUCTION OF EDWARD DOUGLAS EARLY CHIDHOOD DEVELOPMENT CENTRE- DOUGLAS CASTLE ST. ANN | 32304959 | PROPOSED RENOVATION AND CONSTRUCTION OF EDWARD DOUGLAS EARLY CHIDHOOD DEVELOPMENT CENTRE- DOUGLAS CASTLE ST. ANN | 18-Oct | | | CHASE FUND LTD.52-60 GRENADA CRESCENT, KINGSTON 5 |
| C-127 | GOV | CONSTRUCTION OF SCIENCE LABORATORY AND CLASSROOM AT THE BELLEVUE PRIMARY AND JUNIOR HIGH SCHOOL, PERTH TOWN, TRELAWNY | 22744143 | CONSTRUCTION OF SCIENCE LABORATORY AND CLASSROOM AT THE BELLEVUE PRIMARY AND JUNIOR HIGH SCHOOL, PERTH TOWN, TRELAWNY | 17-Jul | | | NATIONAL EDUCATION TRUST CAENWOOD CENTRE, 37 ARNOLD ROAD, KINGSTON |
| C-128 | | | | | | | | |
| C-129 | | | | | | | | |
| C-130 | | New Forest Agro Park | 18,698,166.50 | New Forest Agro Park | | | | Ministry of Industry, Commerce, Agriculture, and Fisheries |
| C-131 | | JISCO Alpart Mining Complex | 1,905,500.00 | JISCO Alpart Mining Complex | | | | JISCO Alpart Jamaica |
| C-132 | | | | | | | | |
| C-133 | | St. Elizabeth Service Centre | 18,698,166.50 | St. Elizabeth Service Centre | | | | National Housing Trust |
| C-134 | | Repairs to the Incinerator Roof | 498,500.00 | Repairs to the Incinerator Roof | | | | Sothern Regional Health Authority |
| C-135 | | Race Course Health Centre | 2,172,900.00 | Race Course Health Centre | | | | Southern Regional Health Authority |
| C-136 | | Substation 19 Repairs Port Kaiser | 2,740,000.00 | Substation 19 Repairs Port Kaiser | | | | JISCO Alpart Jamaica |
| C-137 | | RENOVATION OF TYPE V HEALTH CENTRE | 4514420 | RENOVATION OF TYPE V HEALTH CENTRE | | | | WESTERN REGIONAL HEALTH AUTHORITY |
| C-138 | | EXTERNAL PAINTING AT THE SAVANNA-LA-MAR PUBLIC HOSPITAL | 3906750 | EXTERNAL PAINTING AT THE SAVANNA-LA-MAR PUBLIC HOSPITA | | | | WESTERN REGIONAL HEALTH AUTHORITY |
| C-139 | GOV | RENOVATION OF ROBINS HALL HEALTH CENTRE- MANCHESTER | 26022595 | RENOVATION OF ROBINS HALL HEALTH CENTRE- MANCHESTER | 18-Jan | | | SOUTHERN REGIONAL HEALTH AUTHORITY, 3 BRUMALIA ROAD, MANDEVILLE, MANCHESTER |
| C-140 | GOV | PROPOSED CONSTRUCTION OF A FIVE SEATER AVATORY FACILITY AT THE PIKE PRIMARY AND JUNIOR HIGH SCHOOL MANCHESTER | 6972345 | PROPOSED CONSTRUCTION OF A FIVE SEATER AVATORY FACILITY AT THE PIKE PRIMARY AND JUNIOR HIGH SCHOOL MANCHESTER | 18-Feb | | | MINISTRY OF EDUCATION, YOUTH AND CULTURE, 17 RACE COURSE ROAD, MANDEVILLE, MANCHESTER |
| C-141 | GOV | ELECTRICAL POWER FOR CCTV SYSTEM JISCO ALPART NAIN, ST. ELIZABETH | 7238685 | ELECTRICAL POWER FOR CCTV SYSTEM JISCO ALPART NAIN, ST. ELIZABETH | 18-Apr | | | JISCO ALPART, NAIN, ST. ELIZABETH |
| C-142 | GOV | CONSTRUCTION OF COVERED CAR PARK AND PARKING LOT AT WWFL-SITE OFFICE | 5865495 | CONSTRUCTION OF COVERED CAR PARK AND PARKING LOT AT WWFL-SITE OFFICE | 18-Feb | | | WIGTON WINDFARM LIMITED, 1ST FLOOR WWFL RESOURCE CENTRE BUILDING, 36 TRAFALGAR ROAD, KINGSTON 10 |
| C-143 | GOV | COMPLETION OF THE BOUNTY HALL PRIMARY AND INFANT SCHOOL- BOUNTY HALL, TRELAWNY | 48878660 | COMPLETION OF THE BOUNTY HALL PRIMARY AND INFANT SCHOOL- BOUNTY HALL, TRELAWNY | 18-Apr | | | CHASE FUND LTD.52-60 GRENADA CRESCENT, KINGSTON 5 |
| C-144 | GOV | CONSTRUCTION OF GUARDHOUSE TYPE V HEALTH CENTRE, MONTEGO BAY | 1994230 | CONSTRUCTION OF GUARDHOUSE TYPE V HEALTH CENTRE, MONTEGO BAY | 18-Jan | | | WESTERN REGIONAL HEALTH AUTHORITY- 31B FAIRVIEW SHOPPING CENTRE, MONTEGOBAY ST. JAMES |
| C-145 | GOV | RENOVATION WORKS AT THE TYPE V HEALTH CENTRE, MONTEGO BAY | 2679300 | RENOVATION WORKS AT THE TYPE V HEALTH CENTRE, MONTEGO BAY | 18-Mar | | | WESTERN REGIONAL HEALTH AUTHORITY- 31B FAIRVIEW SHOPPING CENTRE, MONTEGOBAY ST. JAMES |
| C-146 | | UPGRADING OF SALEM BEACH, RUNAWAY BAY, ST. ANN | 26000000 | UPGRADING OF SALEM BEACH, RUNAWAY BAY, ST. ANN | | | | TOURISM PRODUCTS DEVELOPMENT COMPANY LIMITED |
| C-147 | GOV | CONSTRUCTION OF BATHROOM BLOCK AND WATER HARVESTING AT THE ALLIGATOR POND INFANT SCHOOL, MANCHESTER | 6505150 | CONSTRUCTION OF BATHROOM BLOCK AND WATER HARVESTING AT THE ALLIGATOR POND INFANT SCHOOL, MANCHESTER | | | | NATIONAL EDUCATION TRUST CAENWOOD CENTRE, 37 ARNOLD ROAD, KINGSTON |
| C-148 | | INSTALLATION WORKS FOR EQUIPMENT SHELTER AND ANTENNA | 10256096 | INSTALLATION WORKS FOR EQUIPMENT SHELTER AND ANTENNA | | | | SPECTRUM MANAGEMENT AUTORITY |
| C-149 | GOV | NIF HANOVERBRANCH RENOVATION | | NIF HANOVERBRANCH RENOVATION | | | | NATIONAL INSURANCE FUND |
| C-150 | GOV | BROWNS TOWN PARISH COURT ST. ANN | 26865000 | BROWNS TOWN PARISH COURT ST. ANN | | | | MINISTRY OF JUSTICE |
| C-151 | | REFURBISHING OF STUDENT HOUSING AT 14 PALMORAL AVENUE, MONA HEIGHTS | 33571007.5 | REFURBISHING OF STUDENT HOUSING AT 14 PALMORAL AVENUE, MONA HEIGHTS | | | | UNIVERSITY OF THE WEST INDIES OPEN CAMPUS |
| C-152 | PRIVATE | CONSTRUCTION OF PERIMETER WALL AT SWALLOW FIELD CHAPEL | | CONSTRUCTION OF PERIMETER WALL AT SWALLOW FIELD CHAPEL | | | | SWALLOW FIELD CHAPEL |
| C-153 | GOV | REHABILITATION OF SEWAGE TREATMENT PLANT AT MONYMUSK HOUSING DEVELOPMENT, CLARENDON | 62845112.5 | REHABILITATION OF SEWAGE TREATMENT PLANT AT MONYMUSK HOUSING DEVELOPMENT, CLARENDON | | | | NATIONAL HOUSING TRUST |
Government Projects
| Projects | Value | Year Completed |
| --- | --- | --- |
| Construction of Longville Police Station | $90,900,000.00 | 2016 |
| Port Antonio Primary Expansion and Rehabilitation. | $57,129,565.94 | 2017 |
| Renovation of Milk River Hotel & Spa- West Wing | $56,570,000.00 | 2016 |
| Renovation of Block D & F at Isaac Barrant Health Centre | $35,215,920.00 | 2016 |
| Renovation and Restoration of Trelawny Post Office | $34,630,000.00 | 2014 |
| Proposed Four Classroom Block at the Cedric Titus High School | $30,671,857.31 | 2017 |
| Proposed expansion and Upgrading works- Sherilann Docasta Basic School | $21,374,184.00322 | 2017 |
| Renal Unit Expansion of the Dialysis building | $11,027,000.00 | 2014 |
| Refurbishing of the Staff Quarters Residence at the Percy Junior Hospital | $7,240,000.00 | 2016 |
| Grants Level Generator Installation | $5,590,000.00 | 2016 |
| Port Antonio Primary and Junior High School Rehabilitation Portland | | 2017 |
| Triage Room and Patient Office | | 2017 |
| Renovation of Milk River Hotel & Spa- West Wing - Follow on | | 2017 |
| NCB Self Service area Mega Mart | | |
| Proposed Renovation and Construction of Edward Douglas Early Childhood Development Centre Douglas Castle St Ann | | |
| Construction of Science Laboratory and Classroom at the Bellevue Primary and Junior High School Perth Town Trelawny | | |
| Construction of a Global Gap Multipurpose Farming Infarstructure Facility - Duff House Agro Park Manchester | | |
| NHT St Elizabeth Service Centre-External Pating | | 2017 |
| Repair of Incinerator roof at the Mandeville Hospital | | |
| National Housing Trust (NHT) | | |
| Southern Regional Health Authority | | |
| South East Regional Health Authority | | |
| Culture, Health, Arts, Sports and Education Fund (CHASE) | | |
| Natonal Water Commission (NWC) | | |
| Forestry Department | | |
| Jamaica Social Investment Fund (JSIF) | | |
| National Education Trust (NET) | | |
| Tourism Product Development Company Limited (TPDCO) | | |
Private Projects
| Projects | Value | Year Completed |
| --- | --- | --- |
| Construction of Cobblestone Plaza | $122,910,000.00 | 2006 |
| Construction of Quarrie's Residence | $70,000,000.00 | 2006 |
| Construction of Mr. & Mrs. Aeon Mitchell's Residence | $16,150,000.00 | 2006 |
| Construction of Mr. Howard Thompson's Residence | $15,055,000.00 | 2008 |
| Construction of Mr. & Mrs. O'Sullivan's Residence | $28,260,000.00 | 2008 |
| Construction of Mr. Alex Brown's Residence | $28,870,000.00 | 2011 |
| Construction of Mr. & Mrs. Chin You's Residence | $39,018,000.00 | 2011 |
| Construction of Mr. Joseph & Mrs. Monica Shetlewood's Residence | $32,690,000.00 | 2014 |
| Construction of Kindergarten Class Block at El Insttuto de Mandevilla | $22,670,000.00 | |
| Construction of Mr. & Mrs. Shane Myers' Residence | $17,380,000.00 | 2015 |
| Construction of Mr. Derek & Mrs. Kerry-ann Smith's Residence | $17,560,000.00 | 2015 |
| Refurbishing of the Gourie Forest Recreatioanl Facility Phase 2 | | 2016 |
| Demolition and Reinstallation of Retaining Wall | | 2017 |
| Loadout Conveyor Cover Repairs | | 2017 |
| Proposed Development of the Sydenham Baptist Church on Lot # 16 Old Hobour Road St Cathrine | | |
| The Josyleen Investment & Real Estate Company Limited | | |
| Dr. Quarrie | | |
| Mr. Shetlewood | | |
| Mr. Butler | | |
| Mr. & Mrs. Gordon | | |
| Cobble Stone Plaza | | |
You Dream It, We Build It!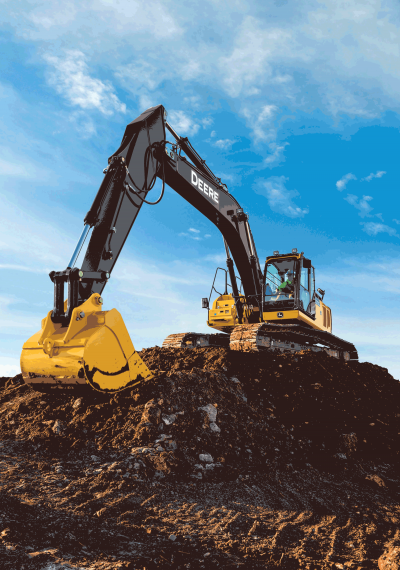 Our vision extends beyond the boundaries of our communities to the wider terrace of our country. We are dedicated to providing quality service in a professional manner to the satisfaction of those we serve. We commit to providing exceptional workmanship that is cost-effective and will continue to remain fair and true in our dealings with all employees, clients and suppliers.
We will continue to foster a work environment that encourages new ideas, innovations and growth while contributing in service to our fellow citizens.
To demolish the walls of uncertainty and reconstruct our country through nation building – block by block. Laying the foundation with structural integrity on which you will be willing to stand. To build credible relationships with those who desire to fulfill their dreams & aspirations, by Showcasing the magnificence of our masterpiece through quality craftsmanship. Rendering with God's grace and covering with the decorates of god's love.
That we may declare: "Unless the lord builds the house they labour in vain who build it."